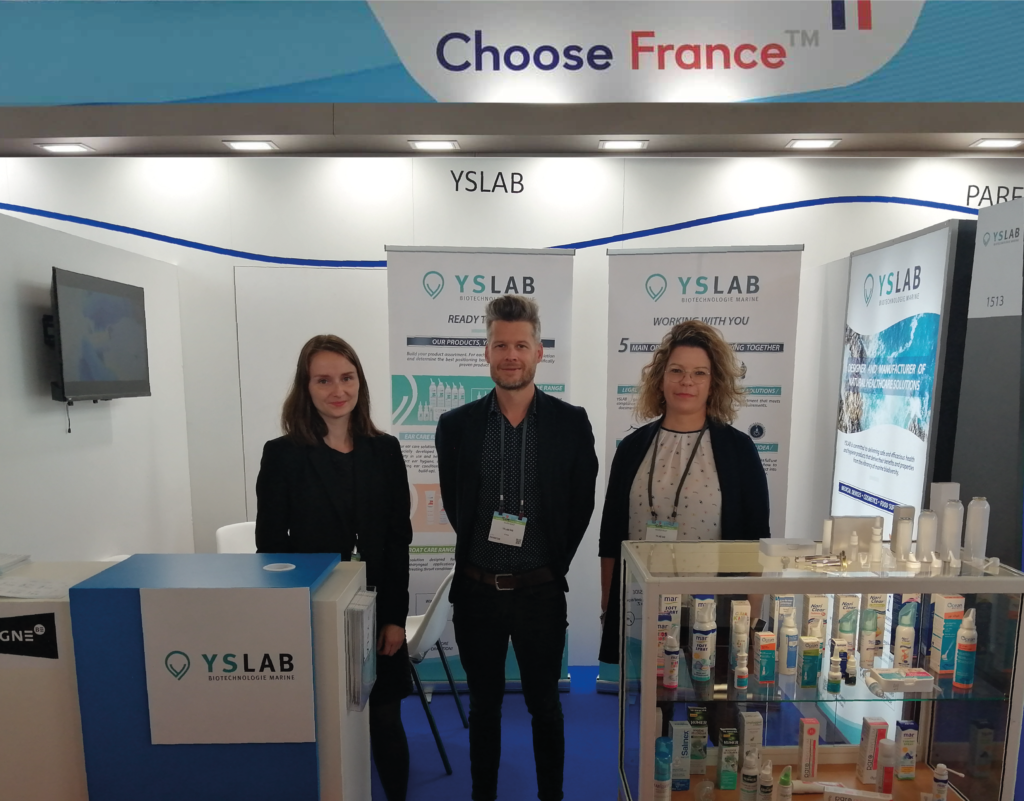 The World of Private Label gathered at the PLMA in Amsterdam between the 31st of May and the 1st of June. More than 15,000 buyers and visitors from 120 countries met in one place, looking for the best products for their brands. YSLAB could obviously not miss such an event!
For our first participation in the PLMA, we chose to exhibit under the french pavilion, thanks to the precious support of Bretagne Commerce International.
These 2 days of exhibition have been rich in meetings, and the opportunity to exchange with a variety of companies with different backgrounds, whether these were current partners or companies which we hope will join us in the nearest future. We have studied and have thought our projects through (current innovations as well as innovations to come), especially those opportunities in Territories not yet covered by YSLAB (Europe, North America, Latin America, and Africa notably). We look forward to sharing additional details with you soon!
Next stop: Ho Chi Minh City, Vietnam, between the 11th and 13th of August 2022! YSLAB Teams will be present and exhibit at the Medi-Pharm Expo, for the 20th anniversary edition. 450 exhibitors from 35 countries plan to attend this very special edition!
Come see us there, contact us so we can meet and exchange on your project to commercialise YSLAB products in ASIA.